This was a fun class. Economics for Travel and Tourism, part of the National Academy Foundation (NAF) curriculum. It included a lot of "field trips". Here we are on a day trip of a tour around the Dallas area. This first picture is of our little group at the well known equstrian sculpture called "The Mustangs of Las Colinas".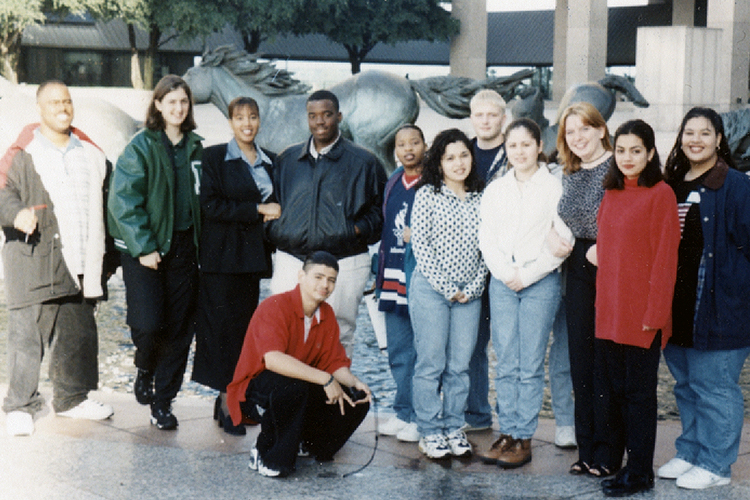 Next stop is Pioneer Plaza in downtown Dallas which contains a huge bronze sculpture depicting a cattle drive. There are 49 steers and three cowboys. A very popular destination for both tourists and local residents alike.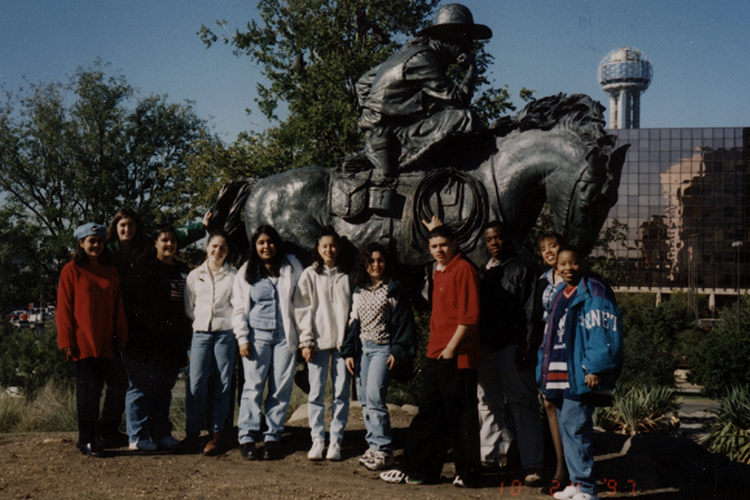 Next stop (at my request - our "guide" didn't seem to be too familiar with Dallas history) is the basement of Dallas Police Headquarters. This is the location where Jack Ruby shot Lee Harvey Oswald - the accused assassin of President Kennedy. The driveway behind us is the ramp that Ruby used to enter the parking basement while Oswald was to be tranfered to the "County lockup". As we looked around Dallas Chief of Police Ben Click walked up and introduced himself. After we told him what we were doing he offered to give us a tour of a spot not open to the public - the old jail cell where Oswald was held. We jumped at the opportunity. Pictures follow.