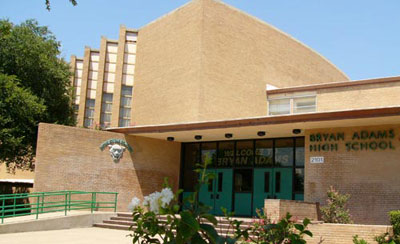 BAHS - The front door to learning.
See a school map HERE
Bryan Adams High School's Summary Statement of Staff Beliefs

The staff of Bryan Adams High School will first practice the expectations we have for our students. We believe that respect for people, position, and profession is a must for all members of the learning community. Because we want students to become "productive, responsible citizens," we will unite to create a positive encouraging environment that inspires positive growth.

We will...
• teach students the expectations of our campus through explicit instruction,
demonstration, and continuous modeling;
• clearly communicate the consequences of misbehavior;
• consistently and swiftly apply the appropriate discipline for misbehavior;
• constantly involve Bryan Adams' parents in educating students; and
• regularly collect data to assess progress and make adjustments as needed
for continuous improvement.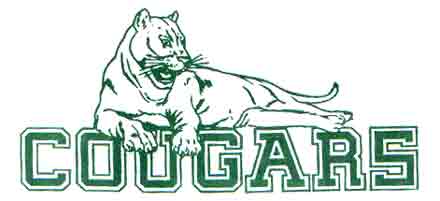 Bryan Adams High School
2101 Millmar Drive
Dallas, Texas
75228
(972) 502-4900
(972)502-4901 (fax)
__

Our Mission:



We, the staff of Bryan Adams High School, together with the support of our parents and community, are committed to providing a rigorous educational program with the academic and behavioral skills necessary to help all students reach their fullest potential and to become responsible life-long learners.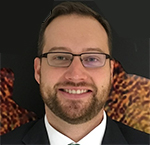 Our Principal,
Mr. Ryan Bott
See all BA principals
HERE
___________________


BA - The Man
Who was he?
Find out HERE


Our school history
Click HERE


Check out the Bryan Adams Alumni Association web site.
All BA grads can join.
Click HERE