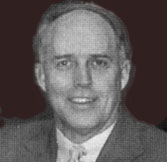 As a high school student in Amarillo, Larry Gene Smith decided to become a teacher so others could enjoy the success he had in the classroom and in sports.
In his more than 35 years in education, Mr. Smith taught in the classroom and coached. He also was a school principal and an assistant superintendent for the Dallas Independent School District.
Mr. Smith, 60, died Saturday at his Dallas home of amyotrophic lateral sclerosis, commonly known as Lou Gehrig's disease.
Services were at 2 p.m. Thursday at Prestoncrest Church of Christ, 12700 Preston Road in Dallas, burial at Restland Memorial Park.
Mr. Smith was an assistant superintendent and president of the Dallas School Administrators Association. About a year ago, he took medical leave. He retired in August.
"He wanted all children to reach their goals," said his brother, William Michael "Mike" Smith of Odessa. "He had a tremendous love for the Dallas Independent School District and the children in it."
Born in Amarillo, Mr. Smith grew up in Seminole, Texas. He attended North Texas State University, now the University of North Texas, on a track scholarship and received his bachelor's degree in 1966. He later earned two master's degrees and certification in the doctoral program.
As an adult, Mr. Smith kept running for pleasure, and sometimes it came in handy while he was a principal.
More than once he chased down a student who tried to run away from a disciplinary situation, said his daughter, Jennifer Smith of Dallas, an administrator at the Booker T. Washington School for the Performing and Visual Arts.
Mr. Smith taught at a Lubbock junior high school for a year before coming to Dallas to be a teacher and coach at Leslie A. Stemmons Elementary School in August 1967. He was also a teacher and coach at Jefferson Davis Elementary and Skyline High School; a safety specialist at Fred Florence Middle School; an assistant principal at the Business Management Center Magnet High School; and a principal at J.L. Long Middle School and at Bryan Adams High School before he was named an assistant superintendent in 1997.
In addition to his daughter and brother, Mr. Smith is survived by his wife, Susan Smith of Dallas; two sons, Mike Smith and Chris Smith, both of Dallas; and another daughter, Stephanie Smith of Dallas