Golden Bears preparing for departure at DFW.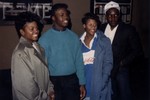 Your humble chronicler at the Hirshhorn Sculpture Garden in front of The Burghers of Calais.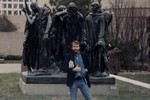 The motorcade transporting President Ronald Reagan. The corner of First and Independence.
Posing at the Library of Congress.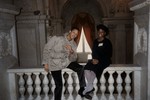 Rayburn House Office Building (note the statue). In front of the MLK statue - US Capitol.
End of week banquet, talent show and dance.
March 13-19 1988