Dennis Croysdale: DISD's good schools, great teachers aren't enough
Published: 27 April 2012 04:49 PM

Dennis Croysdale of McKinney is a retired executive and a Community Voices volunteer columnist.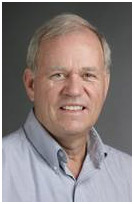 I recently visited one of the journalism classes at DISD's Bryan Adams High School to discuss with the students one of my recent Voices columns. I was not sure what to expect. My own children graduated from a Richardson ISD high schools almost 20 years ago, and I could only imagine how things had changed.
Based on 34 years of reading and hearing about Dallas schools, my preconceived ideas of what I would find were not positive.

After checking in with security and getting a visitor badge with my picture on it, I was almost immediately forced to change my impression of DISD schools.
Walking to the classroom I noted the cleanliness of the halls, the quietness and orderliness of the school. It was definitely a safe and conducive environment for good learning.
Arriving at the classroom, I was greeted by the journalism teacher and engaged him in a good discussion about his various classes and his responsibilities. Not only did he teach three journalism classes, among others, but he was also responsible for the school's newspaper and yearbook. I was impressed with the energy and caring that this teacher had to do well for his students and his high expectations of them.
Finally, the students who had invited me arrived in the classroom. They were questioning, not afraid to confront me on my opinions, while at the same time being courteous. They challenged me, which is what I would expect journalism students to do. My preconceived notion of uninterested students was quickly dismissed.
Many of the essential ingredients for successful learning were there before my eyes at Bryan Adams High School
After all of this, I couldn't help wondering why DISD, overall, is not more successful in graduating students. Based upon 2009 statistics, less than 50 percent graduate from high school. This is not the experience of most suburban schools, charter schools and private schools.
So what is the difference? What is lacking with the DISD schools?
There's one thing that isn't obvious in a site visit: parental involvement. Without parental support, it is difficult for any school to succeed in graduating well-educated students. When parents pay upwards of $20,000 for a private school or exert tremendous energy to form a charter school, you know that there is high interest that their children succeed in school. It seems safe to suggest that roughly half of the children who attend DISD schools, those who do not graduate, do not have adequate parental support.
As the new DISD superintendent takes over, he needs to ponder how to instill in parents the need to be more involved in their children's education.
Do school officials and teachers need to visit all of the district's parents to obtain signed contracts in which they commit to demand that their children attend school and work? Does the school need to "pay" students to attend class and complete their homework?
I don't have the answers, but I know how I was raised, and my experience is not common among many of the families today.
A good physical environment and excellent teachers simply is not enough. As I learned at Bryan Adams, those attributes already exist.
Dennis Croysdale of McKinney is a retired executive and a Community Voices volunteer columnist. His email address is dcroysdale1948@gmail.com.